You are here

Since 2008: a Three-Part Update
Since 2008: a Three-Part Update
Submitted by Headwater Investment Consulting on September 20th, 2018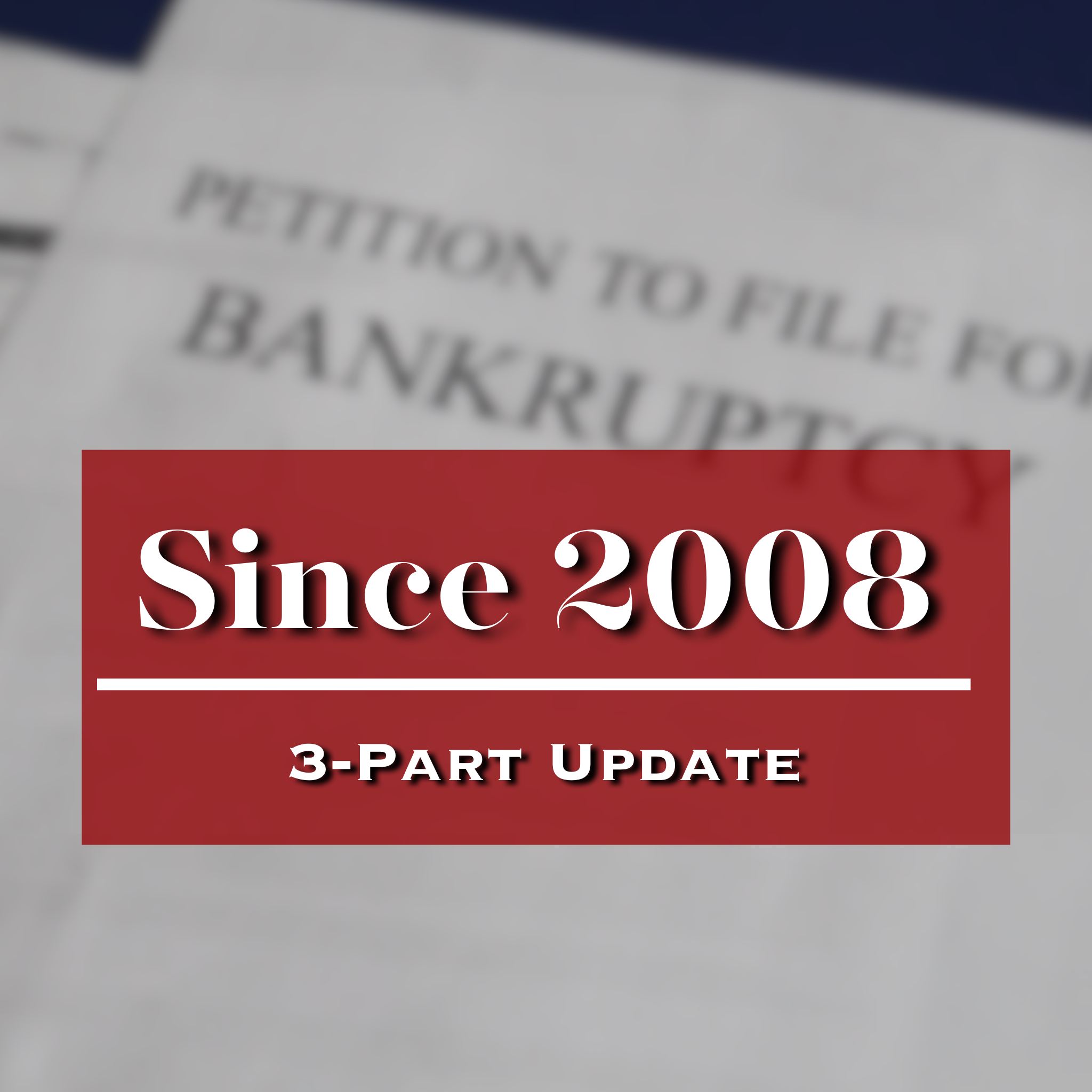 By Kevin Chambers
September 15th, 2008, was the day that Lehman Brothers declared bankruptcy. It is still the largest bankruptcy filing in US History. This event was one of the triggers that pushed the US stock market into collapse. Now, 10 years out, we thought it would help to look back at how things have gone since then.
The financial crisis has left some scars in the American psyche. Betterment, a robo-advising firm, conducted an online survey[1]. It showed that people are still very nervous about investing and have a general distrust of Wall Street. Only 10% of the respondents said they are investing more than they did pre-crisis, with 66% saying they invest less. Of those surveyed, 83% say they don't think Wall Street is more ethical today and 22% think it is less ethical than pre-2008. But, maybe the most interesting chart that came out of the study was created out of the data by Axios[2]: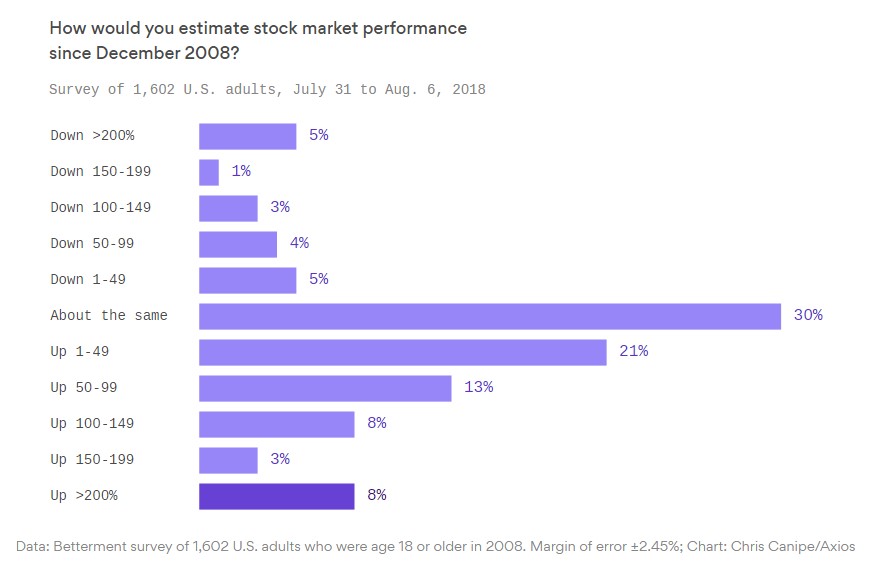 Depending on how you calculate it, by total return or price return (including dividends or not), the stock market is up between 295% or 380%[3]. According to Betterment, 50% of the people they surveyed don't think the stock market hasn't risen since 2008. This kind of blew my mind. This three-part series will recap since 2008:
What has happened to the US Economy; and
What has happened to US Household Debt.