You are here

Congratulations, Tommy!
Congratulations, Tommy!
Submitted by Headwater Investment Consulting on June 21st, 2017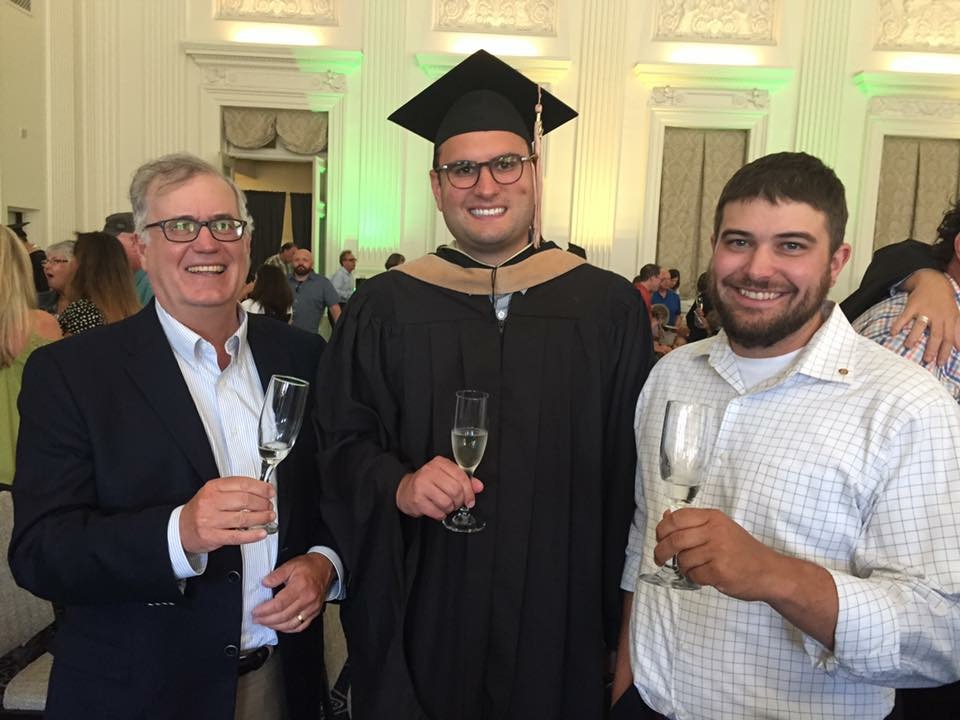 On Sunday, Tommy graduated from the University of Oregon Executive MBA program. His Portland-based cohort celebrated with a ceremony at the Sentinel Hotel. Tommy's wife Rose, his parents, brother, sister, and his wife's parents, as well as Scott and Kevin, attended the event. After 2 years of hard work, sacrificed weekends for class and homework, and a trip to Ireland and Iceland, Tom is done! All of us at Headwater Investments want to congratulate him and his family!