You are here

Leveraging Partnerships and Lessons from Remote Learning
Leveraging Partnerships and Lessons from Remote Learning
Submitted by Headwater Investment Consulting on May 17th, 2020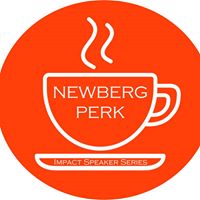 By CB Mason
This coming Wednesday, May 20th at 7:30am, hop on Zoom, grab your favorite morning cup of coffee, and join this month's virtual Newberg Perk. Pajamas acceptable.

Speaker Linda Samek (Provost) of George Fox University will give insight into creating the new Physician's Assistant Program and how current lessons from remote learning are shaping this and other programs at GFU.
For more information about the virtual gathering, visit the Newberg Perk Facebook page and the scheduled event at https://www.facebook.com/events/581454065742468/
Newberg Perk is a free monthly opportunity to network with small business owners to foster conversation and learning about a variety of local business-related topics, sponsored by the Chehalem Valley Chamber, First Federal Savings & Loan, and Headwater Investment Consulting Inc. ​