You are here

Libraries – Supporting Virtual Escapes Since Before the Pandemic
Libraries – Supporting Virtual Escapes Since Before the Pandemic
Submitted by Headwater Investment Consulting on July 22nd, 2020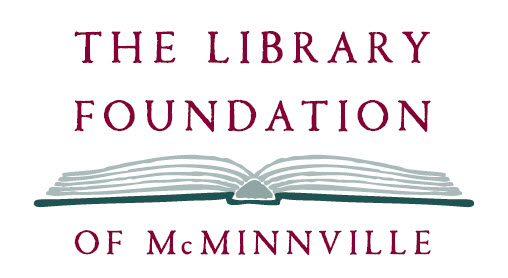 By CB Mason
The McMinnville Library Foundation supports many programs run by our library. With schools being closed since March 16th, Yamhill County families have the added stress of distance learning from home. Add in canceled summer travel plans, and the need to escape through stories make their summer Book Buddies Bookmobile program is even more crucial this year.
The enrichment program provides bags with age-appropriate books, a fun toy (like bubble wands, airplane gliders, and slime), and materials for a STEAM project (including pot and seeds, science project booklets, and craft materials) and brings the bookmobile to under-resourced neighborhoods.
Consider supporting the Book Buddies Bookmobile program with the money you are not spending on canceled summer travel and events. Every $10 donated supports one summer reader.
Checks payable to "The Library Foundation of McMinnville" can be mailed to 225 N Adams Street, McMinnville, OR 97128. Online donations are accepted through the Yamhill County Cultural Coalition. For more information, please contact Jenny Berg, McMinnville Public Library Director, at jenny.berg@mcminnvilleoregon.gov
Headwater Investment Consulting Inc provides investment management to local non-profits, including McMinnville Library Foundation. This non-profit does not approve or disapprove of the adviser or the advisory services that Headwater Investments Consulting, Inc. provided. Janet Sasaki, our client relationship associate, has served on the board since 2016.