You are here

A Month To Celebrate: Janet Sasaki
A Month To Celebrate: Janet Sasaki
Submitted by Headwater Investment Consulting on May 28th, 2019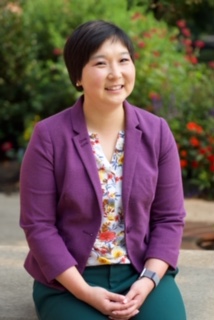 As we celebrate our 15 years serving the wealth management needs of individuals, families, and non-profits, we are excited to announce that we are expanding our team. Please welcome Janet Sasaki, who will be joining the Headwater Investments team July 1st as our newly created Client Relationship Associate.
After spending over 15 years in the Linfield College Office of Admission, Janet looks forward to seeing familiar Linfield faces in her new role at Headwater Investments. She is active in the McMinnville community and currently serves as Treasurer for the McMinnville Sunrise Rotary and President of the McMinnville Library Foundation. You may spot Janet running the streets of McMinnville, training for upcoming half and full marathons. She is an avid reader and enjoys listening to podcasts.
Come July, Janet will likely be the first person to greet you when you come in or call our office. We suspect that clients will want to stop by or call more often as her vibrant personality and ever-present smile can truly brighten your day. She will provide support for client onboarding as well as process administrative account updates for our clients. Do you have an address changes, beneficiary updates, new bank instructions? Janet will be your point of contact and will track the updates through implementation.
We are very excited to have Janet join our team and know that you will enjoy getting to know her too.