You are here

Reflections: MBA program was more than building knowledge
Reflections: MBA program was more than building knowledge
Submitted by Headwater Investment Consulting on June 29th, 2017
By Tom Sherwood
When I started my MBA program at the University of Oregon Executive program 2 years ago, I was unsure of what lay ahead but was optimistic and excited for new opportunities. I was eager about learning new things and creating a sense of community with my fellow cohort. I was motivated to do well and looked forward to utilizing the things that I learned in class at Headwater Investments.
When I walked across the stage two weeks ago to receive my diploma, I can honestly say that this program gave me opportunities to get out of my shell and do projects and activities that I never thought I would be able to. My MBA will shape my way of thinking about business for the rest of my life. I learned different ways to think about getting a project done, such as streamlining processes to better serve our business and, most importantly, our clients. I have made lifelong friends from a variety of sectors and backgrounds who I know I can look to for ongoing mentorship and collaboration.
While the weekly classes were memorable, there were a couple of experiences from my program that particularly stand out. The first was the international trip abroad to Iceland and Ireland. The trip taught me the importance of conducting business with different cultures and the value of teamwork in completing tasks. This experience created amazing bonds with my 37 classmates. For twelve days, we shared houses, car rides, and meals. We learned about each other's families, backgrounds, and professional dreams.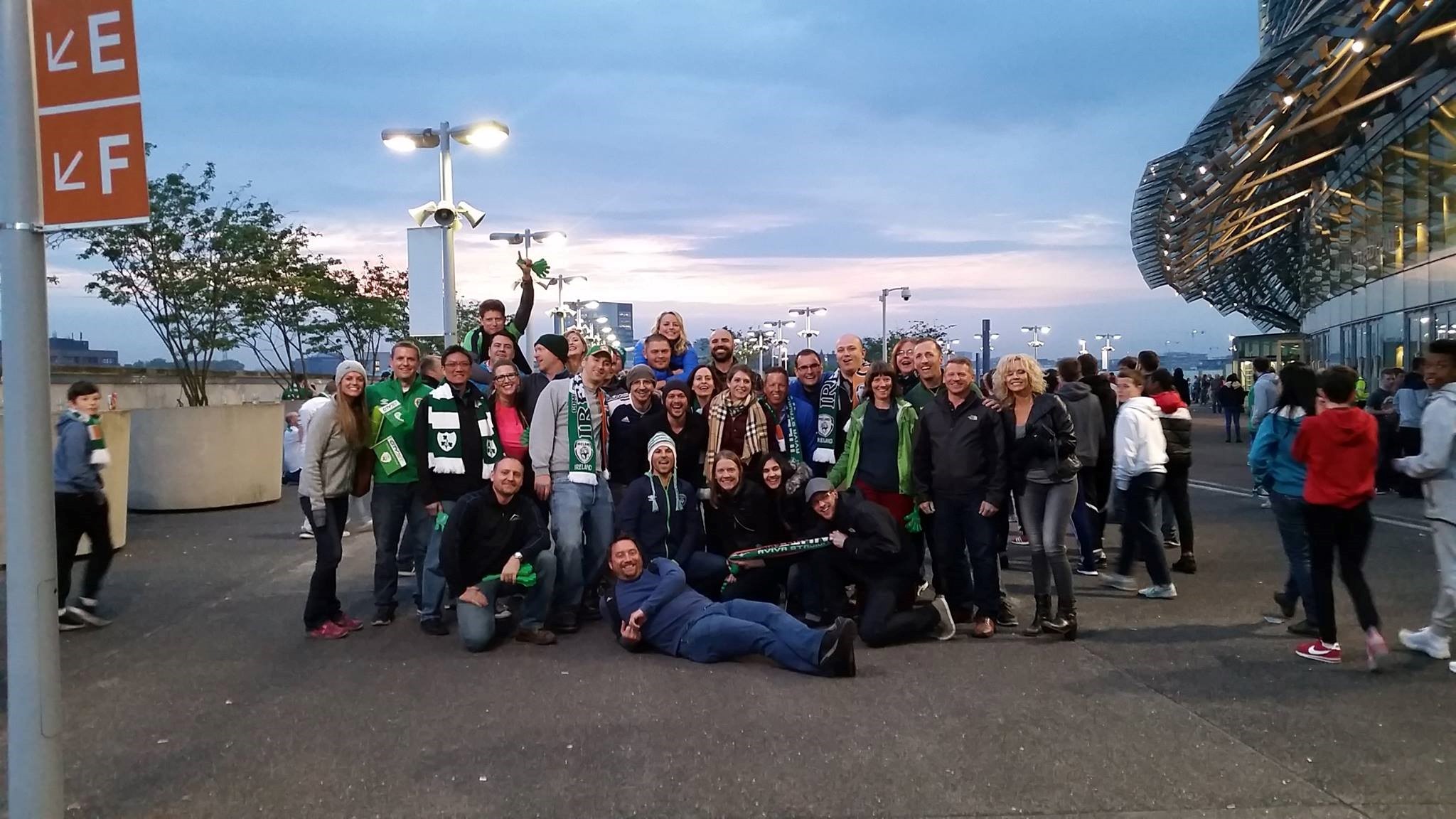 My cohort at the Republic of Ireland versus Netherlands soccer match.
The second highlight of my program was completing my capstone project. Through this experience, I was able to apply everything I learned during the two years at school to my career at Headwater Investments. It helped me better understand our business model, improve client relationships, and streamline many of our operations.
Most importantly, the MBA program has shown me how lucky I am to have such a supportive community surrounding me. My colleagues and wife were strong pillars in my educational pursuit, and it would have been a much harder two years without their support. I want to thank my wife, Kevin, CB, Ginger, Scott, and the many clients who helped me these past two years. I couldn't have done it without each of you and your ongoing encouragement. I will look back on my MBA experience with great memories and look forward to fostering the friendships that developed as well as applying what I've learned in the years ahead.