You are here

Staff Update - Kevin
Staff Update - Kevin
Submitted by Headwater Investment Consulting on May 26th, 2020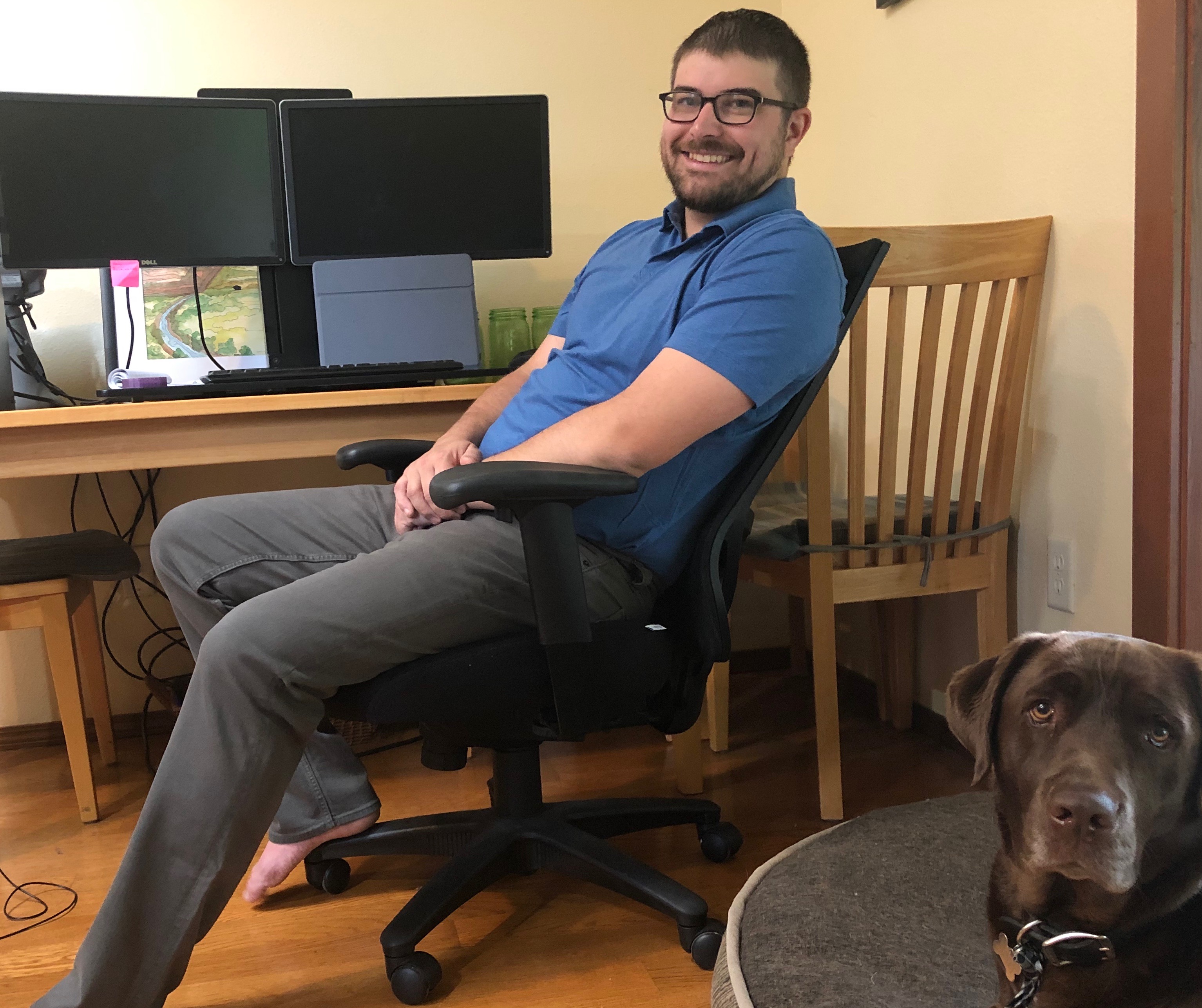 By CB Mason
Even before the "Stay Home, Save Lives" orders, Kevin was thinking ahead about how our office should function in the coming weeks. He put thought into how best to maintain social distancing for our staff and clients, shifting to phone calls, adding in Zoom meetings, and the physical moving of computer workstations to our homes. With two computer screens, an iPad, and his smartphone, Kevin is mastering virtual technology and had become our in-house zoom expert. In fact, we celebrated three office birthdays so far during this work-at-home phase – two via Zoom calls and one as a safe-socially distant picnic on our back patio at the office.
Kevin and his wife Geli are making the most of working from home. Geli, the athlete of the family, leads a morning workout every day. Their garden is thriving, and they love learning new recipes. They also enjoy taking the dog on walks and down to the river to swim. (Is anyone else's dog super excited to have you home more? Kevin's dog, Rhett, is loving having his humans home all the time.)
As social distancing measures ease, our office will keep the safety of our clients and staff as a top priority. Know that whether from the office or from our homes, we will continue to monitor your accounts and are readily available to provide guidance on your investments.