You are here

Nonprofit Investment Toolkit
Nonprofit Investment Toolkit
Why Nonprofits should have an investment account
The role of board members is to act as "the fiduciaries who steer the organization towards a sustainable future by adopting sound, ethical, and legal governance and financial management policies, as well as by making sure the nonprofit has adequate resources to advance its mission."
-National Council of Nonprofits, 2017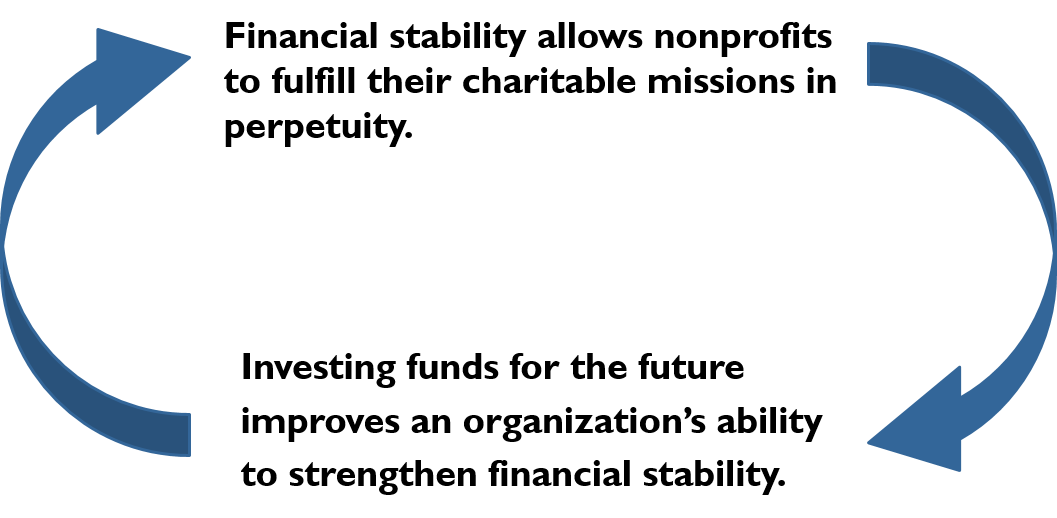 How to choose the right advisor
Hiring an advisory or consulting firm to take the burden of selecting and monitoring investments, tracking custom benchmarking, and providing on-going support at a reasonable cost could be a key factor in the success of a nonprofit ready to invest. Nonprofits with smaller investment accounts don't always get the services they need for their board members to meet their fiduciary duties. Compare what your advisor provides to this checklist.
Nonprofit Investment Checklist:
☐ Unbiased advice from highly accessible consultants
☐ Fee for Service, rather than commission-driven recommendations
☐ Investment policy reflective of your organization's goals and mandates
☐ "All-Weather" portfolios
☐ Access to sophisticated, low-cost investments
☐ Internet access to accounts and documentation
☐ Board-friendly reports
☐ Third-party verification through Trade Confirmations, Monthly Statements, Year End Statements, and Tax Forms
☐ Support for investment audits and compliance reporting
☐ Custom Benchmark for organization's specific portfolio allocation
☐ Sub-account tracking support
☐ Direct access to Mutual Fund Managers
☐ 16-point analysis and easy-to-comprehend explanation of due diligence
☐ One-contact for all investment account questions and implementation of actionable tasks
☐ Simplified instructions and knowledgeable coordination of securities donations
☐ Access to one-on-one or group meetings and training for new board members
If your organization's investments are missing one or more of these items, it's time to upgrade to the Nonprofit Investment Toolkit.